Our Team
Management Team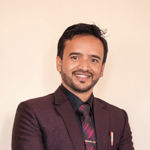 Sushil Kunwar
Operation Director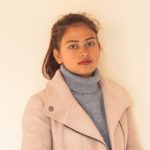 Alisha Pokhrel
Admin officer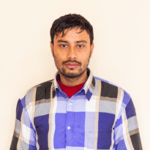 Saroj Kc
Office Assistant
Faculty Team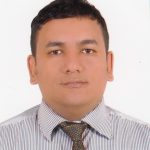 Nirmal Shrestha
Mr. Shrestha is one of the most influential tutor at SEED with the achievement of tutoring award winning students. The reason because of which he is a Faculty for 'Strategic Business Leader (SBL)', a case study based paper that mirrors the workplace and presents the student with real-world challenges. He has been teaching ACCA at various colleges for more than 5 years. Previously, he had taught ACCA paper P3 (Business Analysis) and F5 (Performance Management). Mr Shrestha has been working as Finance and Planning Manager at Mega Bank Nepal Limited.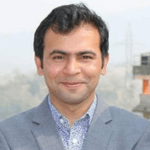 Sagar Sapkota
Detail-oriented professional tutor with more than 5 years of experience in instilling confidence amongst ACCA students whilst teaching Applied Skills and Strategic Professional levels. With experience in audit, accounting and capital market fields in UK and Nepal, he is one person to go for various questions a student could have. Being a good team player and an active listener, he is dedicated to empowering students with constructive feedback and practical test-taking strategies. He is currently teaching 'Financial Management (FM)' paper at SEED. Apart from ACCA, he is currently pursuing CFA and MA Economics.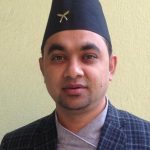 Pushpa Raj Panthi
Because of his in-depth exposure in the subject area, Mr. Panthi has been the faculty of first choice amongst students specially for studying papers related to finance. Besides being the faculty for 'Advanced Financial Management (AFM)' paper at SEED, he is an active entrepreneur who is managing a financial consultancy firm 'Dubo Venture Pvt. Ltd' since 2013. He is also involved at Agile IT Solutions Pvt. Ltd. in the role of Accounts and Finance Manager.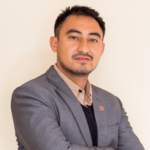 Sanjay Pradhan
Mr Pradhan is a Fellow member of ACCA, UK and currently working as Assistant Internal Audit Manager at Siddhartha Bank Ltd. He is an established faculty member for ACCA programme with his 8 years of teaching experience in areas of Financial Management, Internal Control, Risk Management, Professional Ethics and Governance. Matching with his extensive industry exposure of a decade in the field of audit and assurance services, He stands as the faculty member of SEED for paper 'Audit and Assurance (AA)'.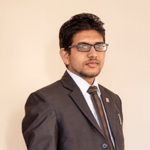 Baburam Adhikari
A fellow member of ACCA and SEED's prominent faculty for IFRS based papers 'Financial Reporting (FR)' and 'Strategic Business Reporting (SBR)'. Education is his passion, that's why structured teaching and creating participative & conducive environment for students is what he does in the classroom. It's been more than 5 years since he started tutoring ACCA students. His years of experience in auditing and banking sector gives him extra edge in sharing practicality of all subjects. He is one of the core member of IFRS implementation team at Sanima Bank Ltd.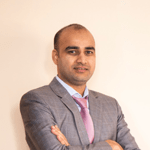 Dipendra Neupane
A fellow member of ACCA and a renowned faculty for 'Taxation (TX)'. After qualifying ACCA from Kaplan Financial, London back in 2007, Mr. Neupane returned to Nepal and joined Himalayan Bank. He gained 7 years experience in internal audit and is currently working in Finance Department there. He has more than 8 years of experience in teaching Financial Accounting and Taxation. He is well appreciated by the students for his friendly conduct, teaching style and extensive knowledge of subjects.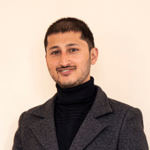 Ujjal Shiwakoti
Having more than 5 years of experience in teaching ACCA qualification at his young age, he is a dedicated, resourceful and goal-driven professional faculty with a solid commitment to the social and academic growth and development of every student. He has specialised in teaching papers based on 'Performance Management (PM)' . Currently he is managing the UK based outsourced Accounting Firm in Kathmandu.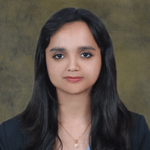 Diksha Kandel
Ms. Diksha, a law practitioner, is a graduate from Kathmandu School of Law. Her excellent academic track records, impressive communication skills and her experience of working in various law firms make her to stand as a faculty for Global variant of 'Corporate and Business Law (LW)' at SEED. Her area of specialization is commercial law with particular interest in foreign investment, energy and infrastructure projects, capital markets and arbitration. She is currently engaged at Pioneer Law Associates.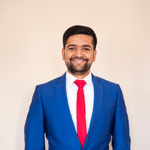 Ananta Gautam
Mr. Gautam completed his ACCA and BSc(Hons) in London, UK. He had been working as a Group Finance Manager at Eurogroup of Companies Ltd, London before he moved back to Nepal to become an entrepreneur. He has more than 6 Years of experience in accounting, finance and audit sector and more than 5 years of experience in teaching ACCA students at various colleges. He specialises in 'Financial Accounting (FA)' Paper. He is a dynamic visionary leader and solid team player with a proven track record of collaborating with the College community, increasing student academics and maintaining excellence in lecturing. He is also currently pursuing EMBA.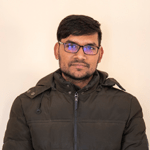 Umashankar Jaiswal
Faculty for 'Management Accounting (MA)' paper of Applied Knowledge level. He is one of the very few persons in Nepal who has made teaching ACCA qualification as full time profession since he qualified ACCA exams in 2015. He is involved in various colleges of Nepal. Other than teaching, his particular area of interest is financial markets and investment.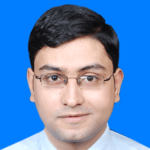 Sashi Kafle
An independent management consultant having exposure in auditing and taxation. His good interpersonal and communication skills is key in fostering meaningful relationships with students, colleagues and management. He is a member of Institute of Chartered Accountants of India and had been a consultant in KPMG India for 2 years. He has teaching experience in various CA Colleges of Nepal specialising in audit, business and principles of management. He teaches 'Accountant in Business (AB)' paper at SEED.