Testimonials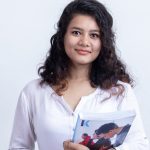 Asmita Thapa, Nepal 2nd, Audit and Assurance (AA)
SEED Financial Academy has guided us step by step through the ACCA syllabus and beyond, in developing relevant employability skills too. The competent faculty of teachers and the dynamic management have always created a very well-equipped and interactive learning environment, and have always been immensely motivating. The healthy academic competition among students further adds to the learning culture. With SEED, we are one step ahead in being outstanding in the ACCA job market.
Sonika Maharjan, Nepal 1st , Advanced Audit & Assurance
Indubitabely, Seed financial academy is the college that bridges the gap ACCA students have been facing . The Proficient tutors concentrates not only on passing the exam papers but also provides guidance to fulfill PER requirements and become petitioned ACCA qualified member. The initiative programs such as "Employment Skills" helps us to become front runner in today's competitive market. Digitalised classroom and library full of resources further embellishes the learning procedure. It feels proud to be a part of SEED.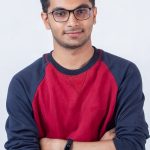 Sagar Kafle, Nepal 1st , Audit and Assurance (AA)
No doubt I have made the best decision of my career by joining Seed Financial Academy. I am grateful to Seed and all the tutors for their guidance and support. Along with academics, they provide us the skills set (like Employment Skill paper and excursion) which is really beneficial once we dive into our professional career. I believe practical approach adapted by Seed in learning and the skills set learnt at Seed will be the most valuable asset.