What have we been up to in this lockdown?
Have you been feeling like you haven't been unproductive? Well, here is a certificate from ACCA that you could obtain, FREE of cost.
If you don't already know, completion of foundations exams (F1, F2 and F3) is equivalent to Diploma in Accounting and Business. That is to say, you can get your diploma certificate after FIA by completing a short module called Foundations in Professionalism (FiP).
The good news is you can also finish the FiP before completing all FIA level exams and you will still be awarded the FiP certificate after you clear those exams later.
Your certificate will look like this: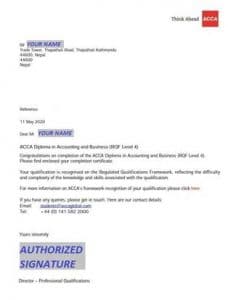 What exactly is FiP?
FiP is an online and interactive module that helps to develop your understanding of what it means to act professionally and ethically as a professional.
It also gives a good taste of the Ethics and Professional Skills module, which is compulsory to get ACCA membership.
It is composed of self-study texts followed by self –review tests.
There is no time limit, you can complete it in smaller chunks in multiple sittings.
Case study is interactive, i.e. like a game. The answer you chose leads to the next step with further details and so on. And if the conclusion is wrong, it will redirect you to step 1 of the question, until you get the answer right.
Finally, you will be awarded the FiP certificate when you score 50% or more in the final test. You can reattempt the test as many times as it takes to pass.
The module is structured as follows:
Introduction
Professionalism
Law and regulation
Professional ethics
Personal effectiveness at work
Personal values
Case Study
Objective test
Here's how to access the module:
Log in to myacca.

Click on the "My qualification" tab.

Scroll down the page. In the "Ethics" section, you will find a link to the Foundations in Professionalism module.
Key tip: Copy the text from every chapter onto a word file for reference because you can't access the module during the final exam but you will be allowed to refer to other resources on and off the web. You may also want to copy your answers of the final exam for you may have to retake the test.
Check your eligibility and learn more about the course HERE: Foundations in Professionalism.